Administrative Services for Residents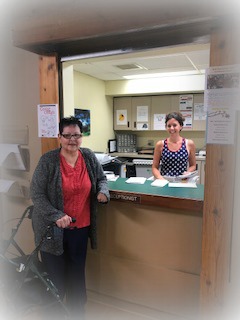 As a special resource, Hill Top Home of Comfort offers residents the chance to open a resident trust account where funds are secured by a separate surety bond. This account earns interest and residents can make deposits and withdrawals similarly to a regular bank. The account can be used to pay standard bills such as cable television, telephone or insurance.
Our capable office staff at Hill Top Home of Comfort is willing and available to help residents and families regarding billing for facility services provided. Staff can answer questions about incurred charges, payments and bills due. In addition, our personnel are able to work through any questions you may have about Medicare and Medicaid benefits, and help with filing Medicare supplemental and long-term care insurance claims.
For further questions, call 701-764-5682. We are here to serve you and your special family member you have entrusted to us.

Our hours of operation are Monday through Friday from 8 a.m. to 4:30 p.m.